TUSA has designed and developed its CD range of modular belt conveyors with dismountable, bolt-fastened conveyor belts to create a product that meets the highest quality and safety requirements worldwide.
Using the latest design, calculation and fabrication technologies, frame and performance calculations have been optimised to achieve a sturdy and versatile system that can be transported in modules to save space.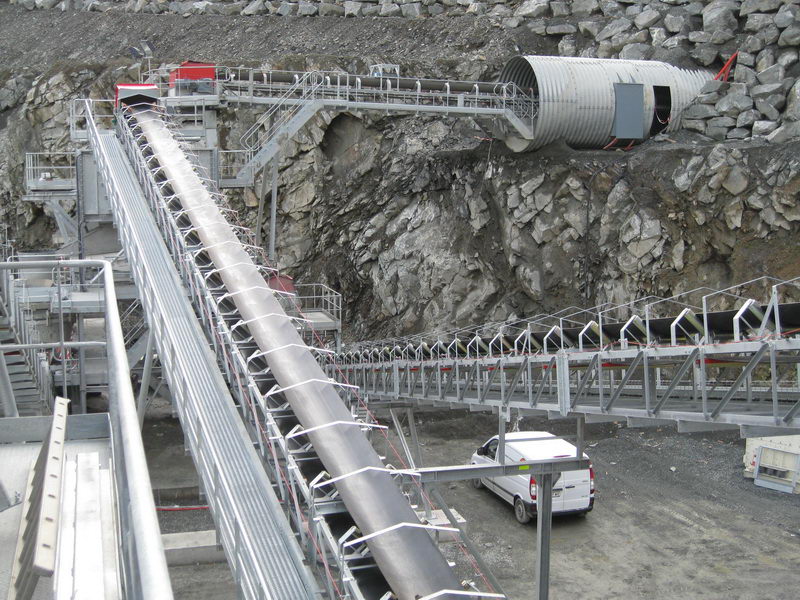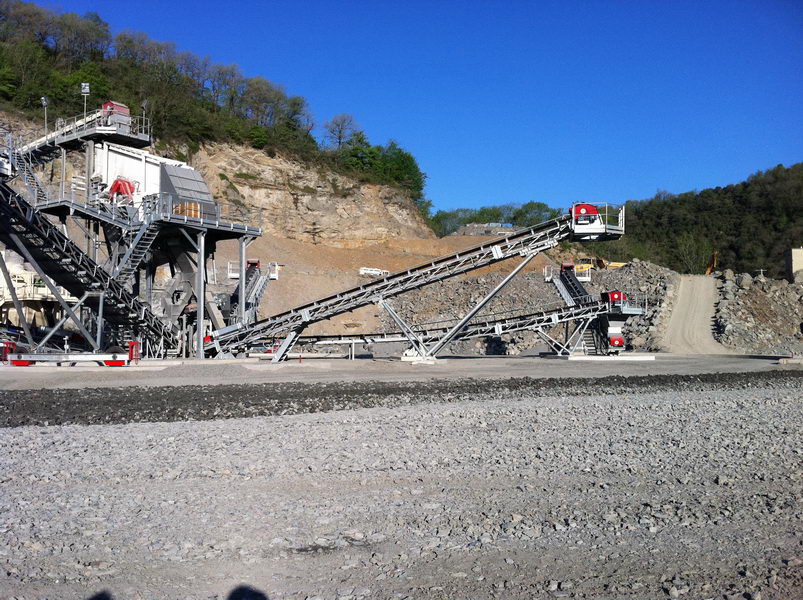 CD Belt Conveyor Range
CPR SERIES PROCESSING CONVEYORS
Widths 500, 650, 800, 1000, 1200, 1400mm.
CCHA SERIES IMPACT CONVEYORS
Width 800, 1000, 1200, 1400mm.
CSF SERIES FIXED STORAGE CONVEYORS
Widths 500, 650, 800, 1000mm.
CSM SERIES MOBILE STORAGE CONVEYORS
Widths 500, 650, 800, 1000mm.
Advantages of the CD range
The idea behind the design of the CD range of belt conveyor systems was to standardise the process for all its components and to carry out modular fabrication for bolted assembly.
Having components that are common to the entire range allows later addition of new features without the need to modify the frame of the unit.
These conveyors are designed to achieve maximum containment in order to prevent material spillage and leaks throughout the transport process.
Idlers are grease-packed and sealed-for-life; idler diameter 89mm, shaft diameter 20mm.
Space-saving design lowers transport costs from factory to site.
Easy on-site assembly owing to Meccano-like design.
Common components are manufactured for the whole range, reducing production costs and allowing continuous replenishing of stock, leading to improved delivery times and guaranteeing the quality of the product.
The CD range of belt conveyor systems has been designed with the concept of standardisation of all its components in order to save its users the costs of parts storage as they are common to the different series within the range.
Main characteristics:
Drive Unit
Bolted drive housing allowing better positioning of the discharge hopper.
Sides prepared for installation of a material flow detection system or washing ramps.
Prepared for installation of a dust extraction system.
Shaft guard.
Concave-crown drive pulleys with diameters according to the pulley calculator.
Rubber or ceramic lagging according to specifications.
Snub pulley with non-clogging rubber lagging.
Safety guards for drive pulley and snub pulley.
Intermediate sections
Open truss formed by Meccano-like welded profiles, bolt-assembled and dismountable.
Carrying idlers set at 45º.
Mine-duty idlers with 89mm diameter. (133mm idlers for belt widths of 1000mm or greater)
Smooth, mine-duty return idlers with 89mm diameter.
Tensioner Unit
Bolted tensioner housing incorporating a belt tensioning spindle.
Tensioning spindle travel according to length.
Smooth tension pulley with sheet metal sleeve, different diameters.
Speed control, rotation control and emergency pull cable switch housings included.
Safety guards at pulley entry points included.
Depending on the requirements of the machine, the tensioning units may have a counterweight or hydraulic tensioning device.
Standard Equipment:
Standard and impact receiving hoppers, standard dismountable belt that guarantees maximum containment in this area.
Side guides.
Cover (polyester, plastic-coated canvas or galvanised sheet metal).
Waste collection tray underneath.
Level, rotation and belt deviation controls.
GALLERY
Contact our specialists now!
Services
WE OFFER FIRST-CLASS TECHNICAL SERVICE YOU CAN TRUST.
PRODUCTIVITY
Maximise productivity and efficiency.
COSTS
Reduce operating and maintenance costs.
OPTIMISATION
Optimise your maintenance schedule.
TIME
Detection and treatment of weak spots as early as possible.