Recycling Sorting Conveyor Belts
Recycling Sorting Conveyor Belts
TUSA is present in the field of recycling with its range of standard belt conveyor systems and others designed and built specifically for this sector.
TUSA belt conveyor systems are used in the following areas of recycling:
- Urban waste
- Industrial waste
- Electrical and electronic waste
- Plastic waste
- Solid recovered fuel
- End-of-life vehicles
- Used tyres
- Paper and cardboard waste
- Clinical waste
- Livestock waste
- Agri-food waste
- Biomass
- Sewage sludge
- Construction and demolition waste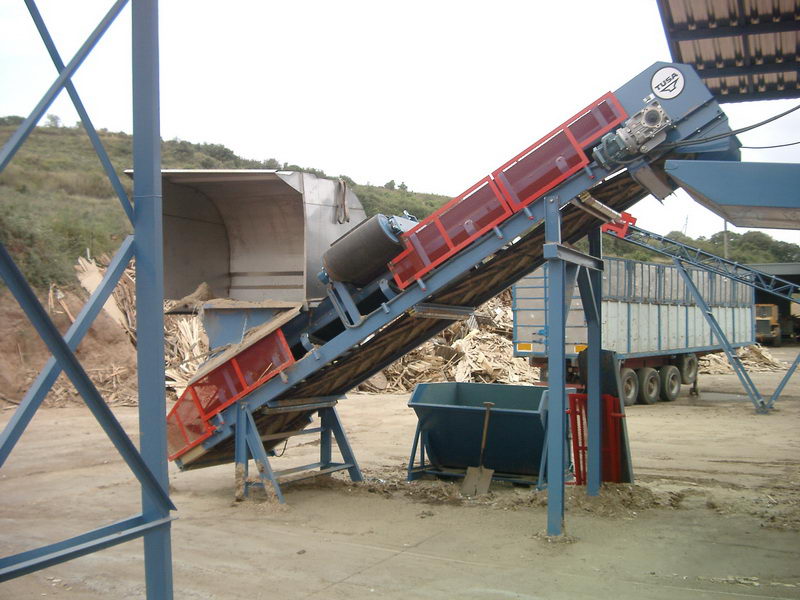 TUSA Belt Conveyor System Range - Recycling
TUSA uses its standard range of belt conveyors for recycling processes, modifying their characteristics and performance to suit the nature of the materials being treated.
The widths, lengths and characteristics of the conveyor components are defined in each project by our engineering department, according to the requirements and nature of the project.
Sorting Belt Conveyors
This area of sorting is perhaps the one where TUSA develops its more specific application for the work to be preformed by its belt conveyor systems.
TUSA pays particular attention with this type of belt conveyor system to such points that are important to good performance, such as:
Conveyor ergonomics.
Total safety of the operators working in the vicinity of the conveyor.
Well-designed work stations that optimise operator performance and comfort.
Where mechanics are concerned, TUSA incorporates the highest-quality components into these conveyors in order to guarantee reliable and long-lasting service.
GALLERY
Contact our specialists now!
Services
WE OFFER FIRST-CLASS TECHNICAL SERVICE YOU CAN TRUST.
PRODUCTIVITY
Maximise productivity and efficiency.
COSTS
Reduce operating and maintenance costs.
OPTIMISATION
Optimise your maintenance schedule.
TIME
Detection and treatment of weak spots as early as possible.