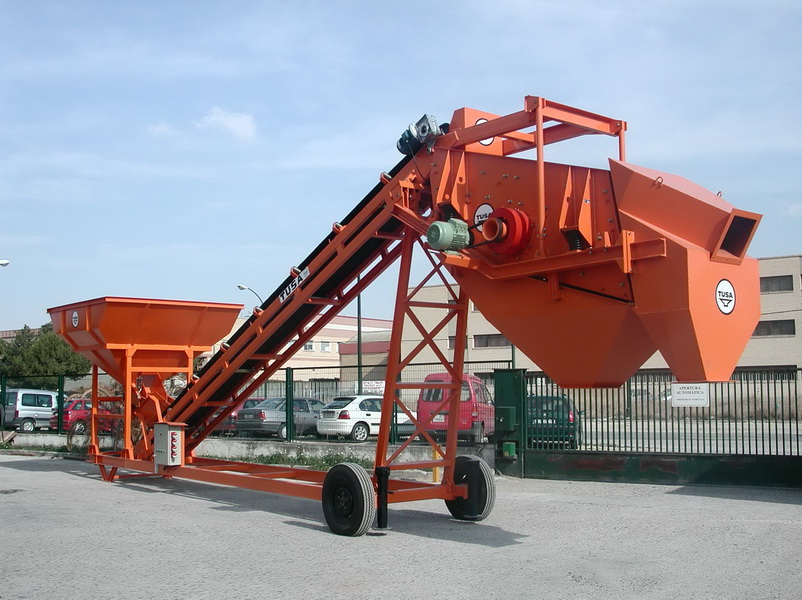 Mobile units were designed by TUSA's engineers for two main reasons: to allow them to be easily moved around the work site and to enable the delivery and commissioning of several units at the same time.
A mobile unit can include any sets of equipment intended to perform one or more processes. TUSA's engineering department will find the best option that can incorporate your own equipment and by updating existing equipment.
For its entire range of mobile units, TUSA applies the formula RECEIVING HOPPER + BELT CONVEYOR + SCREEN. These mobile groups are designed to enable extraction and on-site classification, and are specifically designed to obtain natural sands by dry classification.
GALLERY
Contact our specialists now!
Services
WE OFFER FIRST-CLASS TECHNICAL SERVICE YOU CAN TRUST.
PRODUCTIVITY
Maximise productivity and efficiency.
COSTS
Reduce operating and maintenance costs.
OPTIMISATION
Optimise your maintenance schedule.
TIME
Detection and treatment of weak spots as early as possible.